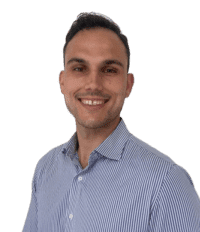 Dr. Luka Fantela Dr Luka Fantela is a Chiropractor at our Footscray and Werribee clinics and he is available for consultation 6 days/week between the two clinics.
Luka graduated from RMIT with Distinction in Chiropractic and has previously worked at clinics in the Melbourne Centrasl Business District/Docklands area.
Luka's Chiropractic journey started following a late teenage traumatic back injury, which left him unable to keep active and play sport. Luka eventually came across Chiropractic during this time which led him to pursue a career as a Chiropractor, providing the absolute best management strategies for his patients like he had received.
Before Chiropractic, Luka previously studied a Bachelor of Exercise and Sport Science and worked as a Personal Trainer for several years around Melbourne. Luka is currently undertaking further studies in Sports Chiropractic, rehabilitation and biomechanics.
Luka is a strong advocate of patient-centred care, where he delivers a tailored combination of hands-on care through adjustments, rehabilitation exercises and lifestyle advice to get his patients feeling better and back to the activities that matter most.
Luka is a current member of:
Australian Chiropractic Association
Sports Chiropractic Australia
Sports Medicine Australia
Australian Strength and Conditioning Association
When away from practice, Luka enjoys maintaining an active lifestyle, loves traveling, and most of all, spending quality time with his family and continuing growth in his professional skills.