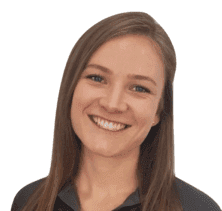 Elise A ELISE A, OWNER OF ELISE ARMSTRONG MYOTHERAPY.
Elise completed her Advanced Diploma of Myotherapy in 2012 and started her business, Elise Armstrong Myotherapy in 2016.
As a teenager, Elise suffered from chronic headaches and migraines. At the time, her sister was studying Myotherapy and this is where she was first introduced to the techniques.
From this, she developed an interest in seeing others with neck and back musculo-skeletal conditions. Elise provides a thorough assessment and an treatment plan to manage her clients.
She uses a variety of techniques such as trigger point therapy, myofascial release, stretching techniques, dry needling, joint mobilisation, exercises and taping. She is proficient in regular taping, kinesio taping and functional fascial taping.
Elise has volunteered at a number of sporting and athletic events and sponsors the local soccer club, Mount Lilydale Old Collegians Soccer Club.
Elise is available Monday through to Saturday at our Lilydale clinic.