Chiropractic Care and Flexion Distraction
At Wellbeing Chiropractic, our professional and experienced team of Chiropractors provide personalised, patient centric care to help you with musculoskeletal conditions. If you're experiencing pains or aches that are affecting your daily lifestyle then it might be time to consider Chiropractic care.
At all of Wellbeing Chiropractic's 20+ locations, we welcome new clients into a safe, modern environment to receive Chiropractic care. As primary contact practitioners, all of our Chiropractors can see you with or without a referral from your GP.
Chiropractic care is defined as: "a therapeutic system based primarily upon the interactions of the spine and nervous system, the method of treatment usually being to adjust the segments of the spinal column." If you have a sore neck or back, you might see benefits from seeing a Chiropractor. To help diagnose back and neck pain, our Chiropractors are trained in hands-on clinical examination and x-rays that will help to determine and recommend the best course of care to meet your individual needs. 
Following your diagnosis, your Chiropractor will provide a variety of rehabilitation techniques, adjustments, stretches and exercises designed to help improve your health, mobility and quality of life. If you are suffering from a disc injury or lower back problem, one of the advanced therapies we offer is Chiropractor Flexion Distraction.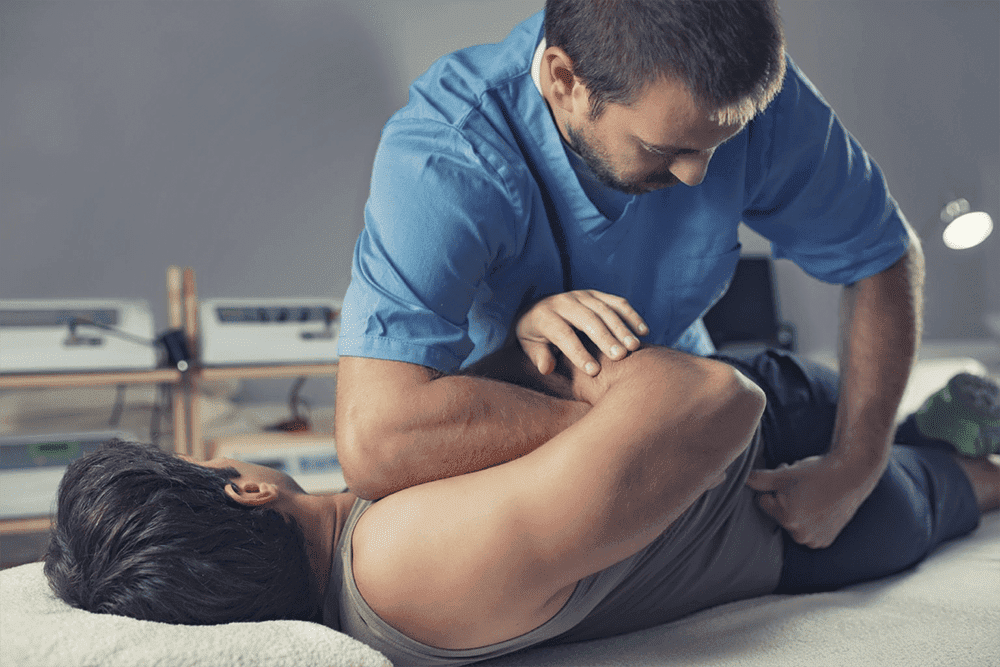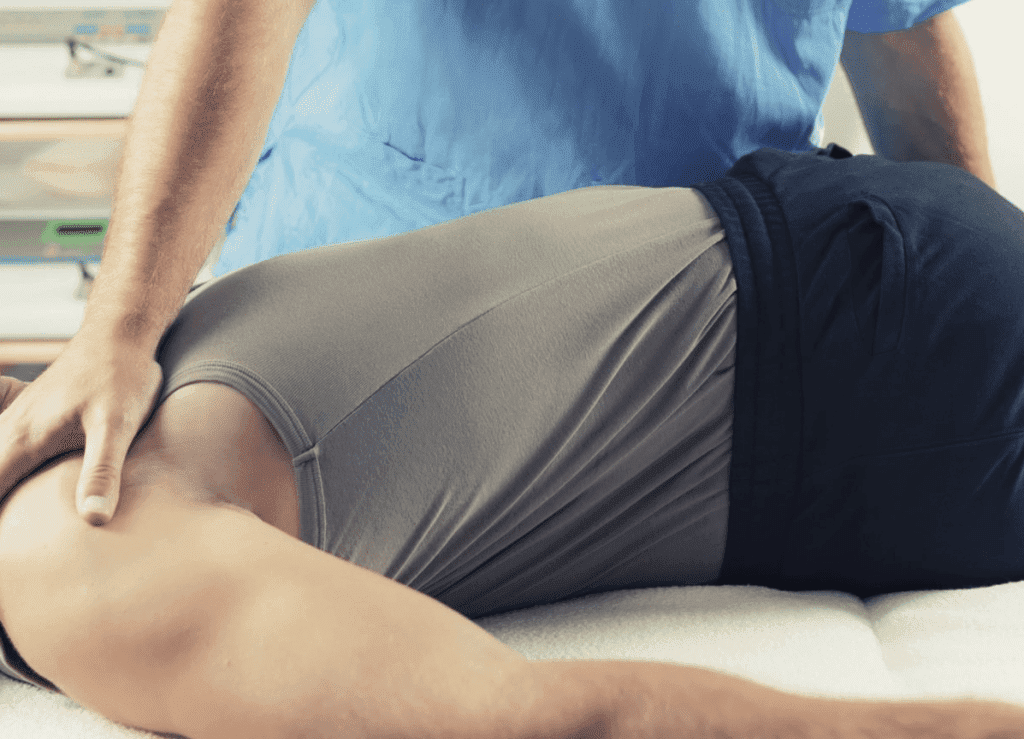 What is Chiropractor Flexion Distraction?
Flexion Distraction is a common practice professional Chiropractors undertake to help treat lower back problems in a non-invasive and non-surgical way. Using the current equipment, Chiropractor Flexion Distraction involves the use of a flexion-distraction table that simultaneously stretches and flexes the spine in a cyclic motion. This allows your Chiropractor to apply pressure to targeted areas and help relieve pain and improve mobility of the joints of the spine. Conditions that may benefit from Chiropractor Flexion Distraction treatment include:​
Frequently Asked Questions
Typically flexion distraction therapy is not painful, and in fact, the large majority of people who have undergone this chiropractic treatment advise that they find it comfortable and relaxing. 
In Flexion Distraction, no spinal manipulation or "cracking" is involved. For this reason, it is well suited to patients recovering from injury or surgery and patients who experience high levels of pain and are unable to tolerate vigorous chiropractic adjustments.
Movements are generally repetitive and slow in Flexion Distraction. As there are no quick thrusts or undue pressure, it may be a suitable chiropractic treatment for people of an advanced age or those with arthritis and osteoporosis.
In fact, flexion distraction therapy has been successfully used to help manage many conditions of the aging spine including degenerative disc disease and spinal stiffness associated with osteoarthritis and spinal stenosis.
Flexion Distraction provides relief from certain conditions and, in some cases, patients even avoid spinal surgery. If you're considering surgery, we recommend booking in a  consultation with one of our experienced chiropractors, to see if you are a good candidate for this treatment. A trial of non-surgical care may well be warranted prior to surgical intervention.
Depending on the type of surgery, patients who've previously undergone spinal surgery can still be treated with flexion distraction therapy, in most cases.