Dr. Bob Lee is an experienced Chiropractor with a special passion for body building; and helping those in the sport achieve their best results.
Dr. Bob is the current Australian PCA bodybuilding overall champ. He understands first-hand the power of chiropractic in helping athletes achieve their ultimate success.
Dr. Bob has over 9 years experience working with athletes and people looking to enhance their fitness performance. He is available for appointments at our Clyde North and Carlton practice.
READ MORE
Bob has extensive experience in sports and personal training in Korea and Australia.  Bob began pursuing Chiropractic in 2017, prior to this he worked as a personal trainer in Korea. He has always been interested in resolving the physical condition of his clients, helping them to achieve their wellness goals and supporting their overall health through Chiropractic care. Bob holds a Bachelor's degree in Health Science and Applied Science (Chiropractic), he is also a rehabilitation specialist, certified personal training and diet programmer.
Bob was an American football player in his college days and had several competitive careers as a bodybuilder. Bob understands through first-hand experience the impacts and injuries that can be associated with sports and athletics.
Bob is a registered member of the Australian Chiropractic Association (ACA) and Sports Chiropractic Australia (SCA).
Dr. Bob is available for appointments at our Clyde North and Carlton practice.
To book an appointment, call (03) 5929 2005 or select a location below:
READ LESS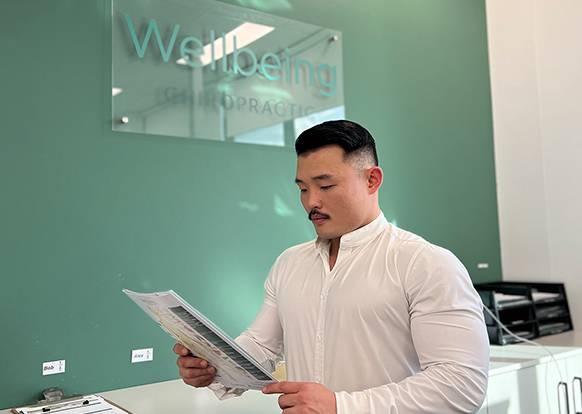 About Wellbeing Chiropractic
At Wellbeing Chiropractic, we are committed to providing high-quality care to all of our patients. We believe that everyone deserves access to safe and effective healthcare, and we strive to make that a reality for our patients. 
Choose from 55 locations across Melbourne, Sydney and Brisbane to book your next appointment with our qualified and experienced Chiropractors.
About Wellbeing Chiropractic MELBOURNE CBD
Wellbeing chiropractic Melbourne CBD offers professional and experienced chiropractic care 7 days per week. Our team of chiropractors have a combined clinical experience of over 40 years managing many patients with neck pain, back pain, muscle and joint stiffness. Can't make it to our Melbourne CBD clinic? Wellbeing has over 40+ chiropractic clinics around Melbourne, meaning a clinic should be just a short drive away. Is it an out-of-hours emergency?
We have a team of professional Melbourne CBD chiropractors at our practice located at Suite 4, level 8, 20 Collins St, Melbourne VIC 3000.  All our chiropractors are experienced with musculo-skeletal complaints and injuries. Common problems we see include back and neck pain, muscle and joint stiffness. Our Melbourne CBD chiropractic team are focused on delivering clear advice, thorough management strategies and excellent customer service, so patients have a positive experience and achieve their health goal.

Our Melbourne CBD chiropractors are all qualified from RMIT University and continue to develop their skills through continued professional education and training. Call us today for an appointment, we look forward to seeing you in the practice soon.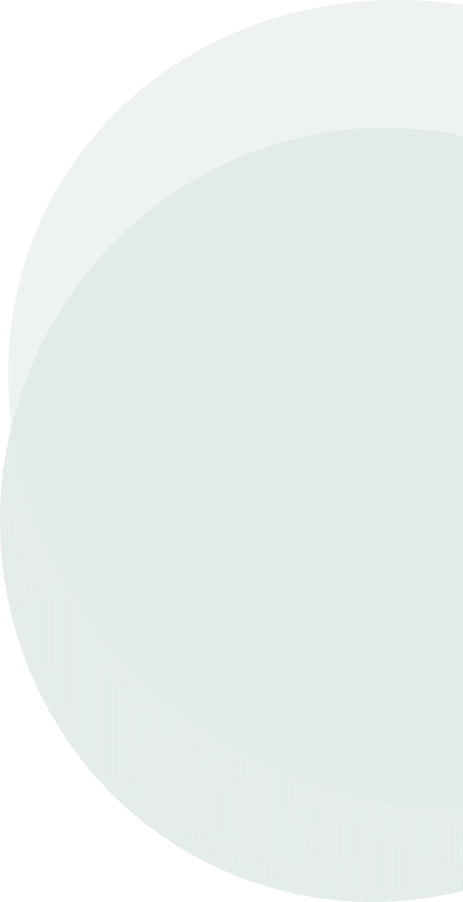 Ask Our Chiropractor a Question ?
Why you should choose our MELBOURNE CBD Chiropractors
Wellbeing clinics have appointments available 6 days a week
We can offer you appointment time Monday-Friday 10am-7pm or Sat 9am-1pm
We offer an after-hours emergency service Monday to Sunday
Over 50 allied health professionals work within the Wellbeing group
Wellbeing Chiropractic has been delivering succesful health care treatments for over 10 years and is trusted by the local community
We offer traditional manual chiropractic treatment as well as more modern techniques including spinal decompression therapy
Wellbeing has a structured mentoring programme to encourage internal development and skill sharing
All our chiropractors are licensed professionals who continue to attend professional education, training and workshops
All Wellbeing Chiropractors at all of our neighbouring clinics can offer you the same level of care and service; and you will be welcomed like a regular patient (not made to fill out new patient forms at each site)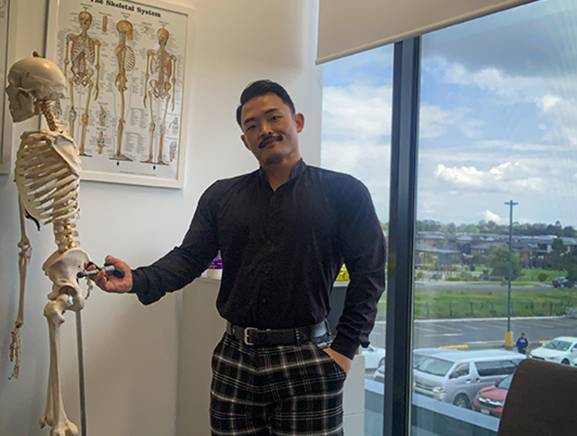 10 reasons why chiropractic care is helpful for your fitness, heavy lifting and bodybuilding life
10 benefits of chiropractic adjustments related to fitness, heavy lifting and bodybuilding:
Enhanced flexibility and range of motion: Chiropractic adjustments can help improve joint mobility, allowing for greater flexibility and increased range of motion during exercises.
Improved posture: Chiropractic care can correct postural imbalances, which can lead to better alignment during exercises and reduce the risk of strain or injury.
Increased athletic performance: By optimizing biomechanics and joint function, chiropractic adjustments may enhance athletic performance, allowing you to move more efficiently and effectively.
Reduced pain and discomfort: Chiropractic care can alleviate muscle soreness, joint pain, and exercise-related discomfort, making it easier to engage in physical activity.
Injury prevention: Regular chiropractic adjustments can help identify and address musculoskeletal imbalances, reducing the risk of exercise-related injuries.
Faster recovery from injuries: Chiropractic care may accelerate the healing process, helping you recover more quickly from exercise-related injuries.
Improved muscle strength and coordination: Proper spinal alignment and joint function facilitated by chiropractic adjustments can enhance muscle activation, coordination, and overall strength during exercises. 
Enhanced balance and stability: Chiropractic care may improve balance and stability, reducing the risk of falls or injuries while engaging in physical activities.
Increased energy and vitality: By optimizing nervous system function, chiropractic adjustments may enhance perceived energy levels, promoting greater endurance and stamina during workouts.
Stress reduction: Chiropractic adjustments may help reduce stress and tension in the body, allowing you to approach exercise with a clearer and more relaxed mind, enhancing your overall fitness experience.
It's important to note that while chiropractic care can provide numerous benefits for exercises and fitness, individual results may vary. Consulting with a qualified chiropractor can help determine the most suitable approach for your specific needs and goals.
Frequently Asked Questions
10 Facts About Chiropractic
Chiropractors are primary health care practitioners – meaning they can be the first contact a person can make when they have a health problem
You do not need a referral to see a chiropractor
Chiropractors have a particular interest in the spine and the nervous system
All chiropractors must complete a minimum of 5 years tertiary study which includes anatomy, neurology and physiology
Chiropractic is offered at several universities around Australia including – Royal Melbourne Institute of Technology (RMIT), Macquarie University, Murdoch University and Central Queensland University (CQU)
Chiropractors are also required to continue formal education, or continue professional development (25hr per year) to maintain access to the latest evidence based techniques for diagnosis, treatment and management
Using their knowledge and specific orthopaedic examinations, chiropractors can help diagnose and manage certain spinal and musculoskeletal conditions
Practising Australian chiropractors must be registered with the Australian Health Practitioner Regulation Agency (AHPRA) which also govern medical doctors, nurses, pharmacists and dentists
Chiropractors may use a number of treatment modalities to help manage a diagnosis – they include soft tissue therapy, rehabilitation exercises and spinal adjustments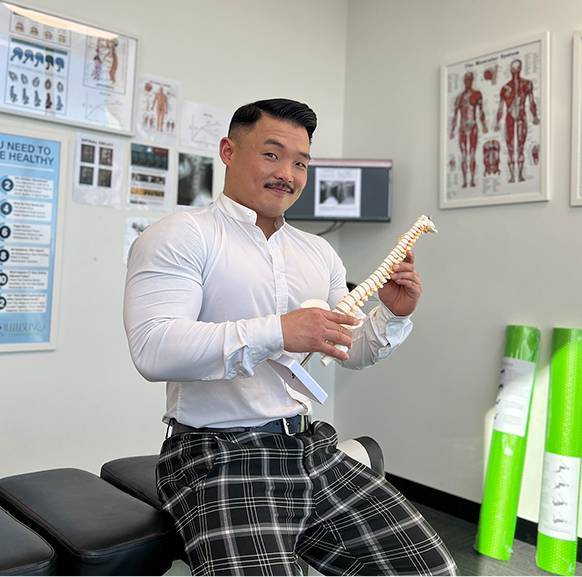 10 facts about chiropractic and sport
Many professional sports team and organisations including the AFL, Cricket Australia, Tennis Australia and NRL teams have their own chiropractors.
Chiro means "by hand" and is a surgery free, drug free option for rehabilitation and injury management and prevention.
Chiropractic can be used for people of all ages.
Chiropractors can also provide athletes with nutritional and exercise advice to help them achieve their goals.
Need help with the mental game? Chiropractic care can help athletes manage stress and anxiety, which can have a negative impact on athletic performance.
Exercises that compliment your sporting routine can be provided and tailored by your chiropractor.
Athletes of all ages and skill levels, from amateur to professional can visit a chiropractor.
Chiropractic care has been shown to be effective for a wide range of sports-related injuries, including sprains, strains, and joint pain.
Balance, mobility and flexibility are key performance elements for any athlete that can be supported by chiropractic.
Fit chiropractic in with your routine, by opting for 15-minute appointments that don't hold you back from a busy day.
Body building and managing injuries
Body building can put strain on the joints, leading to injuries such as tendonitis, muscle strains and sprains.
In addition to physical injuries, over-training can lead to fatigue, decreased immune function, and hormonal imbalances. It is crucial to allow the body enough time to rest and recover between workouts to prevent these negative effects.
Don't let injury hold you back from achieving your fitness goals. Book a session with a Wellbeing Chiropractor, let us support you as you build a strong, healthy body.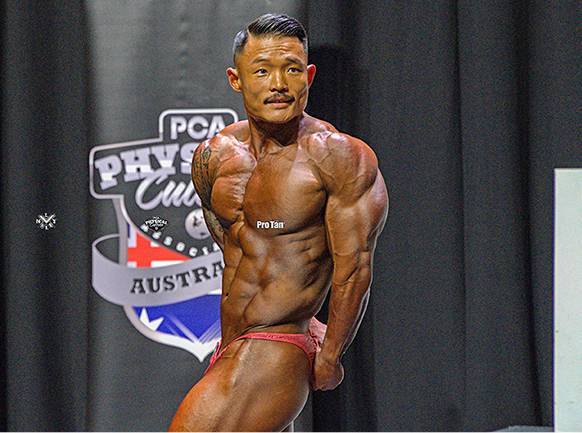 learn more about Melbourne CBD Chiropractor
Largest allied health profession in USA
As of March 2019 there are currently 5,528 chiropractors in Australia, compared to about 70,000 in the USA
First chiropractic adjustment was done by

Daniel David Palmer in 1895 for partial deaf janitor Harvey Lillard.

Chiro means 'Hands' in Greek. Chiropractor are using hands to examine the patient and fine 'spinal dysfunction' and to treat musculoskeletal conditions.
You don't need a referral from GP to see a chiropractor as they are primary contact practitioner.
To become a chiropractor you need to complete a 5 years university course focusing on body and nerve functioning.
Spinal manipulation is the major skill the chiropractor use for acute and chronic low back pain.
Chiropractors often use Exercise as part of their management of patient complaints
Chiropractors are most well known for conditions involving the low back and neck, however they're taught to assess and diagnose a wide variety of syndromes and conditions.
Chiropractors work alongside other practitioners such as physiotherapist, yoga, pilates, remedial massage
Chiropractor can give you advice for a healthier lifestyle and how to maintain the healthy life.
Initial chiropractic consultation will include any relevant medical history, physical examination such as orthopedic tests, range of motion and palpation accordingly and chiropractor will perform the spinal manipulation if there is no medical contraindication and if this form of treatment is indicated.
Most private insurance will cover chiropractic treatment in Australia such as Bupa, Medibank etc.