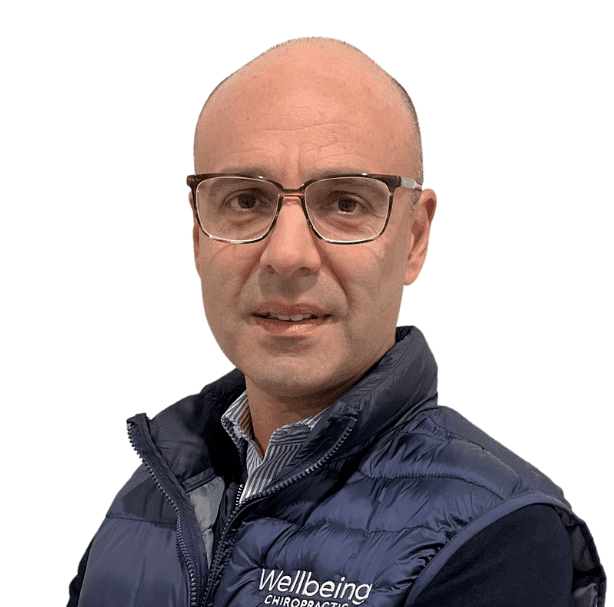 Dr. Anthony Barbieri
Dr. Anthony is available at our Pakenham and Melbourne CBD clinics.
Anthony is an experienced sports chiropractor, as well as an enthusiastic and committed family Chiropractor with a special interest in providing traditional Chiropractic care, rehabilitation and health advice to patients of all ages.
As a teenager, it was Anthony's passion for sport, in particular soccer, that led him to first see a chiropractor and first-hand experience the benefits. It was as a result of this personal chiropractic experience that Anthony decided to study Chiropractic; which ultimately better enabled him to achieve his passion to help others.
After studying Science at Monash University, in 2001, Anthony enrolled into the world-class, five-year, chiropractic program at RMIT University. After thousands of hours of lectures, classes, clinical observations and clinical practice; Anthony completed the double degree (Bachelor of Health Science/ Chiropractic) in 2005.
Anthony, who comes from a large Italian family and grew up in the Eastern suburbs of Melbourne, has worked with a number of Victorian Premier State Division (NPL) soccer clubs to incorporate chiropractic care for the prevention and rehabilitation of semi-professional athletes for the past 13 years.
He has been happily married to his lovely wife since 2007 and has three children. The majority of his spare time is spent on family duties.
Anthony likes to travel, spend time with his family and wife, engage in physical activity, and spend time in the great outdoors in his spare time.
Anthony is registered with the Australian Health Practitioner Regulation Agency (AHPRA) and is fluent in both English and Italian.
Dr. Anthony is available at our Pakenham and Melbourne CBD clinics.
To book an appointment, call (03) 5940 4760 or click here.
Ask Our Chiropractor a Question ?