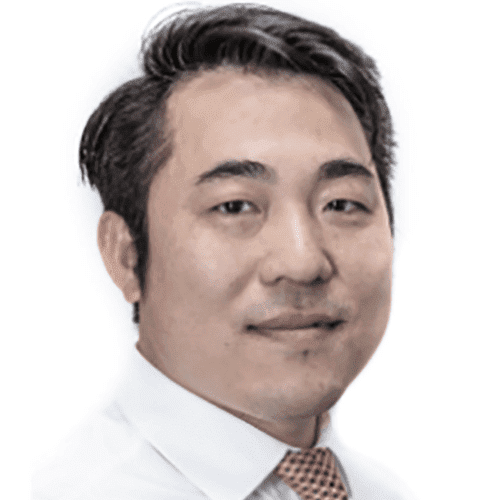 Dr. Seung Lee Currently Available In Berwick Mon - Sat

Dr Seung Lee (Chiropractor) graduated Master degree in Clinical Chiropractic with distinction from RMIT University in Melbourne.
He has a warm and caring nature, he is passionate about helping people live without pain & maintain high level of physical well-being. He has a holistic approach to his patient's condition. His focuses are on not only signs and symptoms but also why and more on the root causes.
He is a Level 2 Reiki practitioner with in-depth knowledge of Chakra. He also has a Diploma of Chinese medicine and Remedial massage. He has been practicing in Korea and Japan dealing with many difficult cases. His passion for Chiropractic and Chinese medicine are just natural. His first dream was to become a lawyer in his 20s but soon realised what he really wants to be was to become a chiropractic doctor and help people. While he was preparing himself to study Chinese Medicine, he came across Chiropractic and its philosophy. He found it fascinating and soon he decided to come to Australia to study Chiropractic instead.
In his younger years, he has practiced many forms of Martial arts & meditation methods (Taegeonko, Hapkido, Kichoen, Dan meditation etc) in search of balance in physical health & wellbeing of mind. Hence his interest & extensive study in Eastern Philosophies. Through that he has developed in-depth knowledge and understanding of the human body and energy. His interests and in-depth study of eastern philosophies has lead him to Korean-traditional-martial arts called Kicheon which has its focus on balance of mind and body through ancient unique technique in forms of martial arts. He also has completed 'Kichoen junior master' course to be able to teach novice practitioners. He and his family enjoy their weekend practice of Kicheon every Sunday. He is currently working on developing a program to combine these skills he accumulated over the years together with his Chiropractic skills to help his patients.
His particular interest is in headaches related with musculoskeletal origin. He also has a passion for chronic low back pain as his wife had been suffering from in her late 20's for 8-years.
In his free time, he practices meditation, martial arts and Ki accumulating exercise as well as spending time with his wife and daughter. He loves to play golf and enjoy watching sports when he can.
Seung is registered with the Australian Health Practitioner Regulatory Agency(AHPRA) and Chiropractor's Association of Australia (CAA). He also is a member of the Golden Key International Honor Society. He speaks English and Korean.
Currently Available In Berwick Mon – Sat