For some of us, pain is constant and we put up with it without thinking about treatment. Chronic back pain can be caused by many activities such as; lifting, twisting, sleeping posture, trauma and many more. Unfortunately, pain has a detrimental affect on our quality of life and disables us from normal range of motion or mobility and other activities of daily living. You shouldn't be living with back pain for months to years, now is your time to seek treatment!
**Chronic pain is defined as pain that persists for months to years.**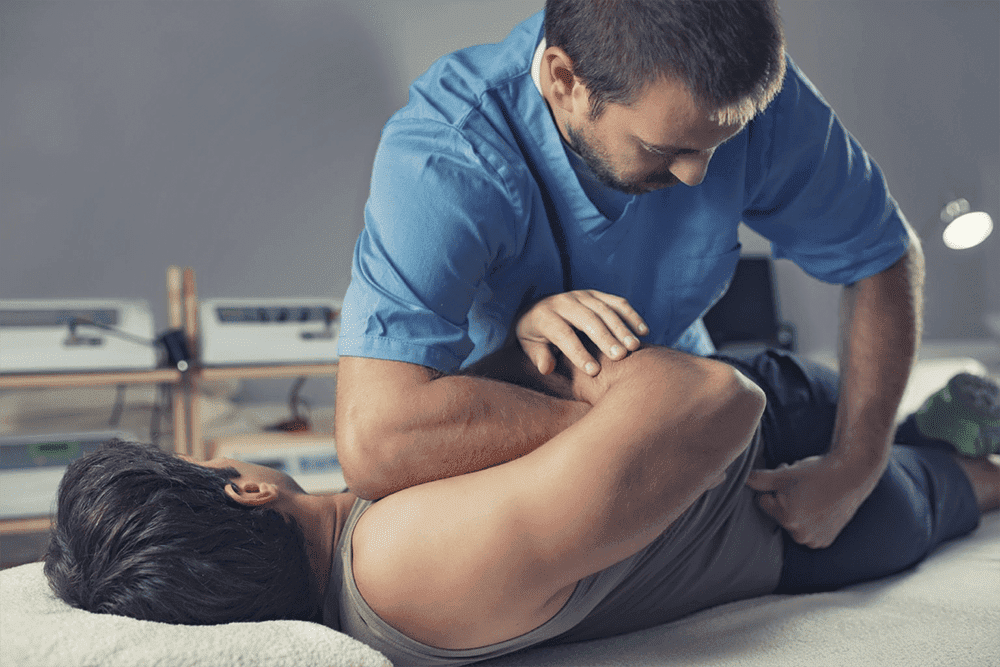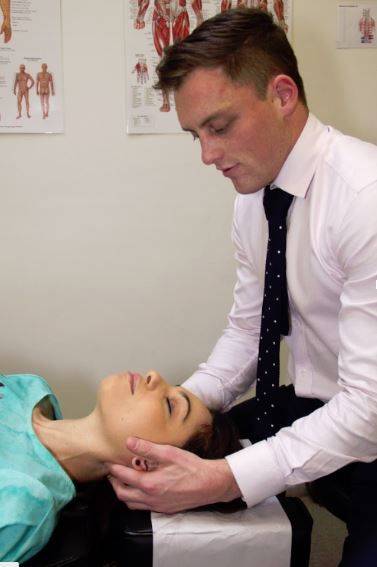 CHRONIC NECK PAIN (CERVICAL)
Common cause of Neck Pain-Chronic Neck Pain is often caused from long-term postural issues that stem from extended hours in a seated position. Sitting at a desk, computer or in a car for many hours in a day causes a forward head position which places greater stress on the musculature surrounding the neck, as well as musculatures the mid back, chest and shoulder regions.
Common signs and symptoms of Neck Pain – Chronic Neck pain is often seen in patients with a forward head position and/or forward rounded shoulders. This is called Proximal Crossed Syndrome (PCS). Symptoms of this include: Neck and Mid back Stiffness, Neck pain, Decreased Neck range of motion, Hypertonicity (tightness) of muscles in the Neck and Shoulder Regions, Headaches and Migraines. CHRONIC MID BACK PAIN (THORACIC)
CHRONIC NECK PAIN (CERVICAL)
Common cause of Mid Back Pain– Similar to Chronic Neck Pain, Thoracic pain is often caused by prolonged periods of sitting. Other causes of Thoracic (mid back) pain are often lifting/twisting injuries, or jobs that involve repetitious, above head movements (ie supermarket shelf stacker)
Common signs and symptoms of Mid Back Pain- Pain is often felt in between your shoulders blades and can be worsened by raising arms above the head, or out to the side.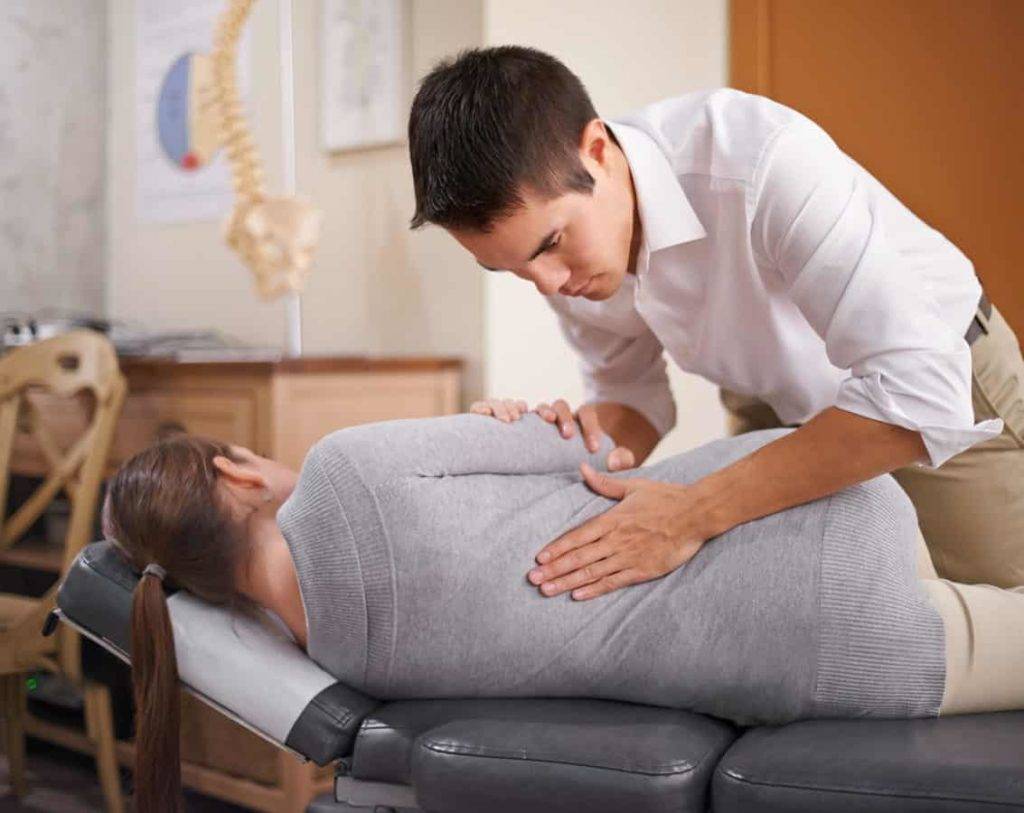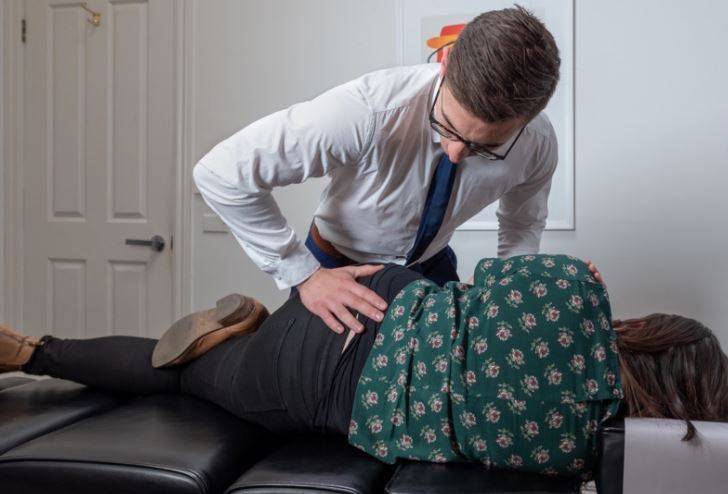 CHRONIC LOW BACK PAIN (LUMBOPELVIC)
CHRONIC NECK PAIN (CERVICAL)
Common causes of Low Back Pain – Studies have shown that 80% of Australians will suffer low back pain at some stage in their life. Many of these symptoms are ongoing and constant for months to years. This can be caused by work ergonomics, poor lifting techniques, weak core muscles and weak spinal stabilization.
Common signs and symptoms of Low Back Pain – Signs of Chronic Low Back Pain can include an inability to bend forward or backward, shooting pains in to legs/buttocks, inability to rise out of bed in the morning and decreased range of motion.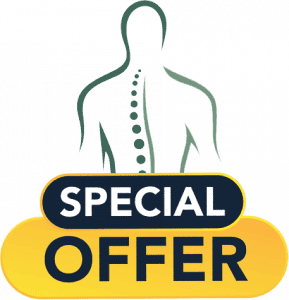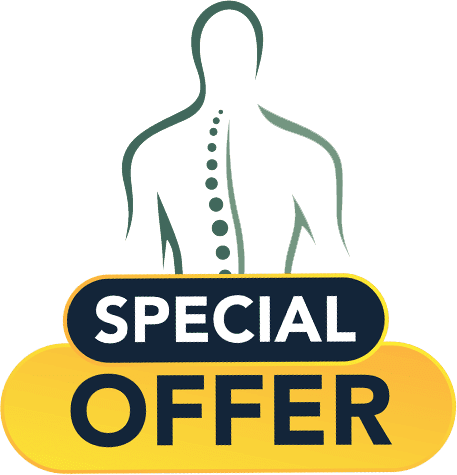 Want a special offer for Chronic pain?
For new patients seeking experienced Chiropractors for Chronic Pain in Melbourne, we can offer you a special deal. For more information on how you can save over $20 on your first appointment, click on the go to offer page button below: